Utah's governor, Spencer Cox recently into law a significant measure that gives
parents much greater control over their children's access to these apps and their posting and messaging features.
As of next year, Utah residents under age 18 will need parental permission to open social media accounts. This bill gives parents access to kid's entire world–their teen's messages, posts and responses. It also prevents kids from using social accounts overnight from 10:30 p.m. to 6:30 a.m without explicit parental permission.
That would mean a 16-year-old clocking out of her babysitting job, or fast-food restaurant shift at 11 pm couldn't direct message a friend via a social app without parental permission. If young people are old enough to drive and work at jobs, shouldn't they be trusted a bit more than that?
This bill gives parents in an abusive home tremendous power over their children's communication and contacts. It cuts kids off from the very medium where tweens and teens might reach out for help in that terrifying situation where parents might be abusing them.
Even teens with supportive parents might message a friend during a mental health crisis–which could happen after 10:30 pm.
While we want kids to sleep, cutting kids off from peer support is dangerous.
A blanket law like Utah's assumes all kids a) have parents and b) are dealing with enlightened, compassionate parents. Not every kid is that lucky.
While most parents do their best, the overreach of this bill is dangerous.
There are kids who have jobs and save for college without their parents knowing because their parents would steal their money and use it for themselves. There are parents who physically or sexually abuse their children. Should these parents be in control of their teen's social media?
It is hard to trust the state or ALL parents with this kind of power over children and the way in which they communicate.
Especially a state that has banned affirming healthcare for transgender kids and teenagers. Indeed, many people are concerned about the law's implications for young members of the LBTQ+ community in Utah.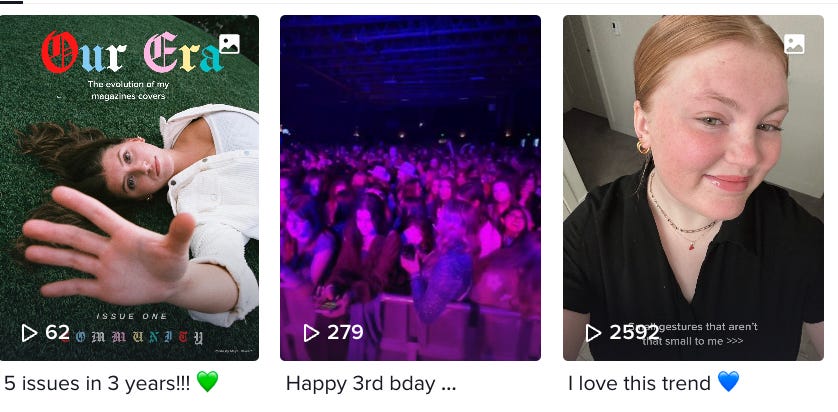 Lucy Ivey, an 18-year-old student at Utah Valley University who is Tik Tok influencer told CNN:

"I think about my LGBTQ friends; some who have had a hard time with their parents because of their sexuality or identity, and they could be losing an important place where they can be themselves, and be seen and heard."
As internet privacy advocate Evan Greer told Popular Science– "These laws are unconstitutional, but more importantly they are going to put children in danger and strip them of their rights."
Indeed, what about kids in the foster care system—already in a tough situation? Will the state, acting as their "parent" be able to read all of their posts and messages?
That adds a potential for criminalization and privacy infringement that no kid should have to deal with.
And what about young creators and entrepreneurs? Ivey, quoted above, has been a creator since age 15, and Felicity Whidden, a Lake Forest High school student with a jewelry business both expressed concerns about the impact of this bill on young creators and entrepreneurs.
The concerns behind these new social media laws
You may have noticed a rising tide of concern about kids' mental health with many fingers pointed at social media. A recent New Yorker included a column called The Case for Banning Children From Social Media summarizing a groundswell of concerns about kids' welfare on social media apps.
School districts like Seattle and Bucks County, PA are suing Meta and TikTok to pressure these companies to improve verification practices and respond to bullying complaints. Large education organizations like NSPRA and COSN are pressuring social media companies to be more responsive to schools about impersonation accounts and other safety issues.
To be clear—I agree that social media companies need to do a much better job listening to user experiences and responding to parent and educator concerns about kids' welfare.
Nonetheless, the panic-fueled urge to cut kids off or exert heavy control instead of engaging with and mentoring kids is extreme—and unhelpful.
As danah boyd points out, if we tried to cut older people off from TV—-where they may be getting harmful messages that encourage extreme views or spending "too much time" watching—everyone would clearly recognize that this was over-reach.
As boyd reminds us, there are many reasons that we're seeing this mounting evidence of mental health crisis among kids.
boyd writes "My head swirled thinking about the pandemic, the rise in financial instability and food scarcity in some communities, the rising costs of college, the rise in visible hate speech, anti-trans and anti-abortion legislation, the fear kids have of a mass shooter at school, and a slew of other trends that I hear young people angst about. But apparently, regulators preferred a different interpretation. They looked at this and went: "blame social media!!!"
Instead of truly looking at comprehensive supports for teen mental health, which everyone agrees is a big concern, states like Utah are getting into the social media blame game—essentially saying–if you won't regulate social apps at a company or federal level, we will at least keep OUR kids safer.
Some public health experts think this precedent is a good one because they are doing something. So many of us feel helpless and frustrated when kids run into horrendous content on TikTok or YouTube. Or get harassed on Instagram or Discord.
Again—yes, we need to do…something. Just not this.

Social media companies do need to be more accountable and investigate and take down harassing accounts, and intensify their efforts on curbing the amplification of harmful content—posts that encourage suicide, eating disorders, or dangerous "challenges" for example.
But pushing this all onto parents will not make kids safer or solve mental health issues.
When parents at my school talks about raising kids in the digital age ask me if they should read their kids' texts, I ask them whether or not this is a "code red" situation—a life and death situation where you fear your child might be in danger or in an abusive relationship.
I spoke to Dr. Jonathan Singer, social work professor and suicide prevention expert for my forthcoming book, Growing Up in Public.
He told me that parent who looks at their child's communication should consider doing it if they have evidence that indicates scanning for something specific, like a threat of self-harm, a threat to others, or similar disclosure.
The best way to keep kids safe is to make sure they know they can turn to people they trust when they need to and want to.
Not by force or spying.
For kids not in crisis, we need to be very cautious about diving into their communications out of curiosity. Teens may represent themselves and their family life to their friends in ways that cause us pain and that might not be great for our relationship— so there has to be a really good reason to go looking. I also remind parents all the monitoring in the world is not enough to keep our kids safe at all times.
Adolescence is an important period of growth in our kids' lives when they want their private thoughts kept private, and are asserting their boundaries with what they feel comfortable sharing with their parents.
We need to listen to young people who are leading important conversations about mental health. We need to listen to kids who are telling researchers what their experiences on social media are like. We need to mentor kids, at school and at home, about living in a connected world.
Meanwhile, Texas, Arkansas, and other states are looking to follow Utah's lead. In states where kids under 18 can be tried as adults, in a country where kids aren't safe at school, and where kids are fighting to have more mental health counselors and schools and fewer police, we need to take a step back from the idea of trying for such intense control over teenagers and support them instead.
One of the best things about social media and the internet is the way it empowers young people to speak out – speaking truth to power.
Social media has offered a platform to young activists like Natalie Roberts in Utah, Catlyn Savado in Chicago to the young people from Parkland, Florida who organized "March for our Lives." We should all be very concerned when states want to strip young people of their voices and agency.

We need to listen to young people, including the kids in Utah, who spoke out at the
legislative hearing to say that it is hard enough to be a teenager without being effectively cut off from the rest of the world by potentially taking away their access to important platforms.
We need to be ready to protect kids from harm–but sometimes the
monster is us.